Product Description
Aluminium alloy canopy/aluminium awning/aluminium canopy/aluminium awning/aluminum canopy/door canopy/window awning/canopies/awnings/polycarbonate awning/pc awning/polycarbonate canopy/pc canopy/shelter/sunshade shelter/aluminium alloy awning/canopies/patio awning/gazebo awning/rain awning/gazebo canopy/patio canopy/balcony canopy/corridor canopy/porch canopy/metal canopy/polycarbonate shelter/rain awning/window canopyo/sun canopy/canopy kits/roma canopy/anti-uv canopy/pc canopy/outdoor canopy/house canopy/garden canopy/villa canopy
Cover: Polycarbonate Panel Frame: Aluminum Alloy
Cover Color: Clear, Brown, Grey, Blue Frame Color: Brown,Grey,White,Champagne,Wood
Aluminum Alloy Frame
we use raw aluminum alloy material to be the frame with top quality
Our Products
1.Elegant appearance and concise design
2.Light weight & strong structure & easy to install
3.Automatic cleaning & anti-ultraviolet
Aluminum Alloy Frame

1,Top-quality and high intensity aluminum alloy frame

2,Surface after electrophoresis spray coating

3,High durable oxidation resistance

4,It is flame retarded and belong to flame retardant,no fire drop,no gas

Article seal

Article seal is EPDM.The advantage is prevent leakage. This is very important for the carport.

Topologies

Two or more units can be jointed together in various ways,in order to provide a wider range of diamesions in different topologies.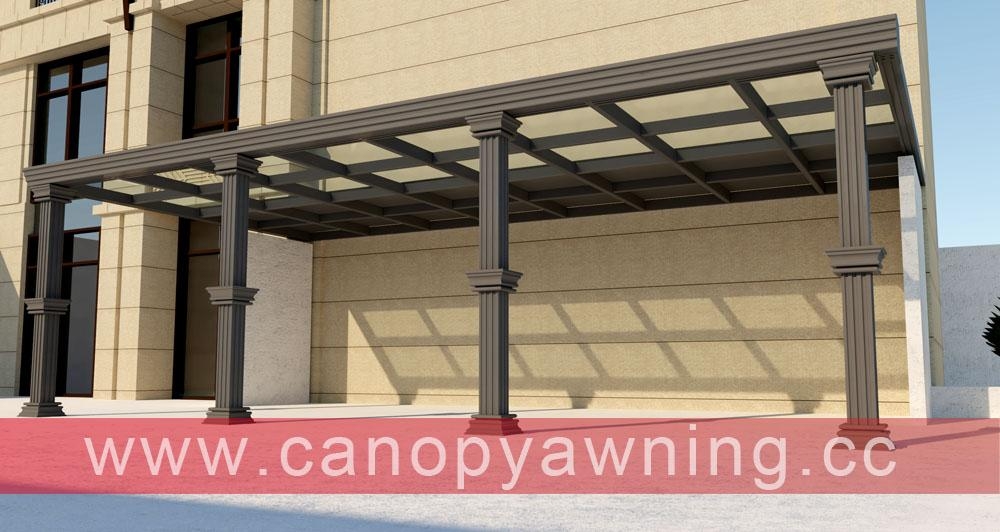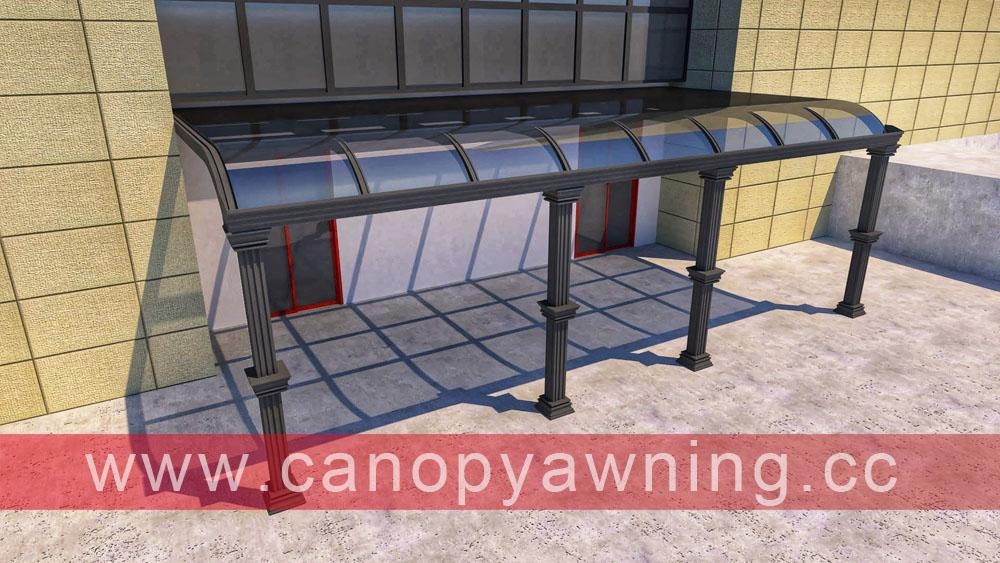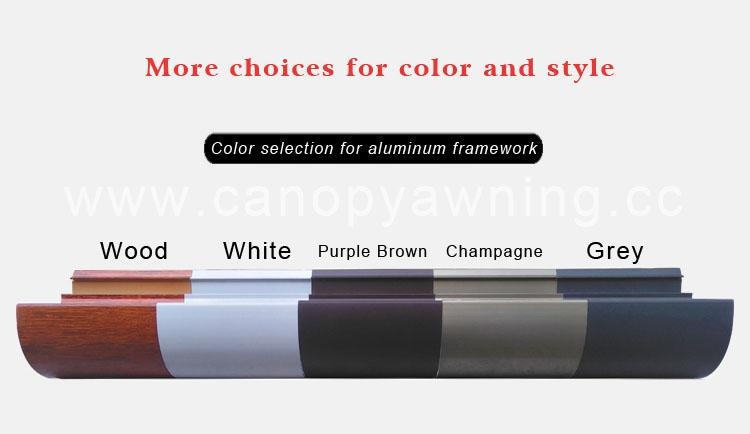 Website: www.canopyawning.cc
Polycarbonate awning,canopy,window awning,pc awning,door canopy,window canopy,canopies,sun awning,rain awning,sun shelter,rain shelter,outdoor canopy,awnings,diy awning,sunvisor,rain cover,sun cover,sunshade awning,house canopy,building canopy,villa canopy,pc canopy,polycarbonate canopy,garden canopy,sunshine awning,aluminum awning,aluminium canopy,engineering plastic bracket,awning support,awning,arm,cast aluminum bracket,awning with aluminum frame,aluminum alloy awning,aluminum awning bracket,strehë,afdak,ჩარდახი,Markise,tendal,тэнт,prandium,саравч,τέντα,napellenző,pākuʻi,mái hiên,тенди,tenda,markis,markiisi,tentas,varikatus,markiza,tende,kapi,kovrado,հովանավոր,กันสาด,एकजना,aodach,toldo,tentu,banza,marchiză,eloelonao,வெய்யில்,varikatus,markýza,napellenző,markise,zonnetent,store,faʻailoga,тенде,tente,kajang,ukukhwabanisa,baldachýn,canopée,навес,tjaldhiminn,baldachim,baldachin,Canopie,baldakimas,dosser,Überdachung,baldakin,baldacchino,baldakijn,θόλος,ke uhi,tán cây,ibori,ceannbhrat,kuppel,шатыр,tak,հովանոց,כופּע,चंदवा,baldachin,marquise,ejtőernyőkupola,Baldachýn,tootoo,چھتری,крошна,parepare,надстрешница,canopi,pabellón,חוּפָּה,وانڊو,kuppel,छत,kanupew,gölgelik,mkpuchi,kanopi,ibori,क्यान्सर,canonus,sîvan,kupolo,denga,tendë,ظلة,soyabon,mkpuchi,caoraich,mangole,copa,rufi,ಮೇಲಾವರಣ,nadstrešnica,kamba,Baldachýn,denga,ngophawu,শামিয়ানা,халхавч,lapene,sîvan,ቅጥር,Puente,kap,rufi,көшөгө,copa,dosser,മേലാപ്പ്,छत,toj roob hauv av,ਗੱਡਣੀ,elom
Payment Terms︰ T/T
Product Image